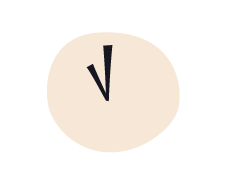 The turning point
For a business, it is crucial to develop from the beginning all the experiences intended to attract and convert its target market, while reinforcing its brand value days after days.
Ma structure de travail combineMy methodology combines different methods to obtain an artistic, pragmatic, and timeless result, and improve the chances that customers chose your brand rather than another.
PLANIFICATION
Workshop & technical specifications
Join the different project notions to make a structured plan.
Vision, mission, added value, persona, contact points, experiences, differentiation, and total budget.
POSITIONING
Brand's global direction
Model the perception of the company that will have the most positive impact.
Archetypes, personalities, artistic style, tone, and concept.
LOGO
The company's unique point of differentiation
The most distinctive and timeless element of a company.
Rational, graphic specifications, and logo variations.
VISUAL IDENTITY
Brand environment
Élaborer un environnement visuel qui enrichira les expériences de la marque.
Visuels moteurs, système de design et cahier d'utilisation de la marque.
THE BEST COLLABORATION FOR BIGGER PROJECTS
I have developed a network including the best communication marketing experts. Which is why it is possible for me to offer a high-quality turnkey service.
---
Analyze • Strategy • Website • Signs • Copywriting
Printing & Packaging • Mobile Application • Interior Design